Located just 12 miles west of Philadelphia,
Media, PA
is a hip, walkable town full of restaurants, entertainment venues, and wonderful people. Locals proudly call Media "Everybody's Hometown," and it truly embodies the best parts of a warm and welcoming small town. Thanks to its close proximity to the city and the Philadelphia Main Line, it has quickly become one of the hottest spots to live in the area. There's always something to do here, like the summer's
Dining Under the Stars
event every Wednesday from May through September, and Media's
Facebook page
keeps a robust list of events updated throughout the year.
Whether you're one of the lucky residents who call Media home or you're in the area to look at Media homes for sale, you need to put the following restaurants on your list.
Named after Ariano Irpino, a town in Italy where owner Anthony Bellapigna's family is from, Ariano is an incredibly atmospheric local restaurant that was built by Anthony and members of his family. Stop at Ariano for a signature cocktail like the Straight Outta Media (gin, Campari, vermouth, fresh lemon, honey, and organic egg white), a glass of wine from the restaurant's large list, or a meal of pistachio-crusted salmon. Don't forget to leave room for a dessert of tiramisu or limoncello mascarpone cake.

Courtesy of La Belle Epoque
If you're in the mood for some elegant French cuisine, La Belle Epoque wine bistro is the perfect place for you. This authentic French eatery offers a delicious brunch, where diners can choose from specialities like escargots de Bourgogne, moules frites, and the quiche du jour. Stop by for dinner and dine on decadent soups, salads, and cheeses before moving into an entree like le filet mignon au poivre or bouef Bourguignon, a classic French stew that includes roasted potatoes and seasonal vegetables. And, of course, you can count on a fabulous glass of red or white wine from La Belle Epoque's stellar list.
One of Media's finest spots for seasonal New American dining, House uses locally-sourced ingredients to create delicious meals that the whole family will love. Enjoy a variety of paninis, grilled cheese sandwiches, and speciality sandwiches like the Triple Threat and the house BLT Danwich. Looking to meet some friends for brunch? Dig into the House French toast, which is soaked in vanilla bean brioche and served with real maple syrup.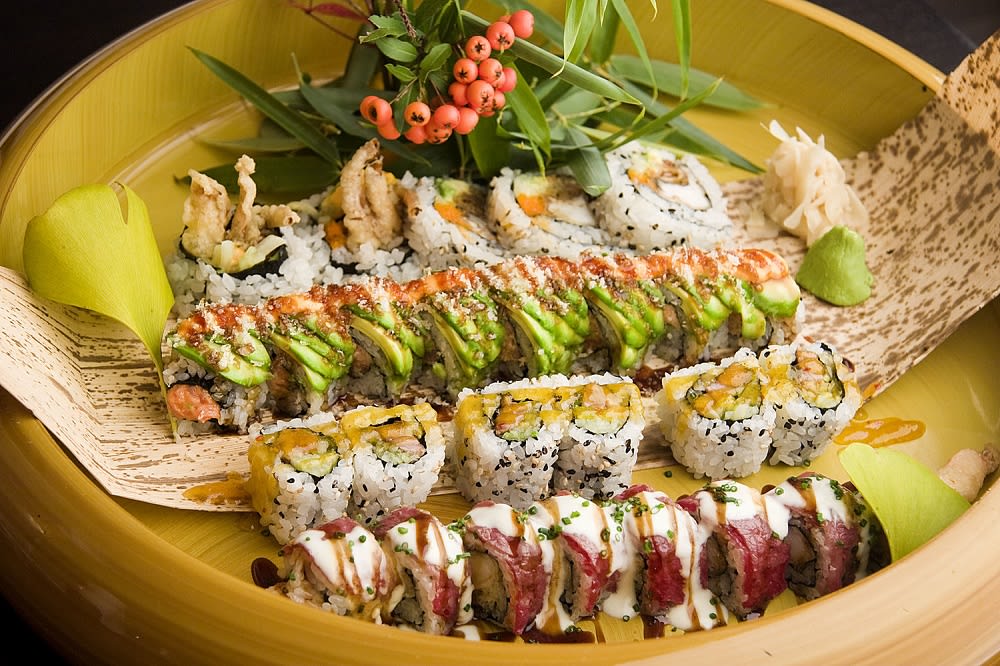 Courtesy of Azie
This chic and stylish Asian eatery is sure to delight Media diners. Voted 2020's Best Rooftop Area by Media Today, Azie prides itself on its fantastic and delicious Asian fusion fare. Try their decadent brunch, ordering fare like Japanese fried chicken and waffles, Yuzu avocado toast, or spicy Korean steak tacos. Of course, these dishes pair perfectly with a variety of cocktails and the tabletop mimosa bar. Stopping in for dinner? Sushi lovers will have a blast sampling a variety of signature rolls, salmon tartar, and bulgogi spring rolls.
Looking for fantastic drinks, good food, and lots of fun? Then put Quotations on your list. With events like Name That Tune and plenty of unique drinks made by their on-staff mixologist, Quotations is a great place to meet friends for a night out. There is a special late-night menu served from 10 p.m.-12 a.m. with selections like BBQ pulled pork nachos, soft pretzel bites, and ahi tuna nachos, as well as a regular menu packed with soups, salads, and upscale bar food (think fried brussels sprouts with goat cheese and charcuterie boards.) Stop in to watch the game with your favorite brew, or meet the girls for a signature Brattyrita and Quizzo night on Wednesdays from 9-11 p.m. And we are hearing rave reviews about the Sunday brunch!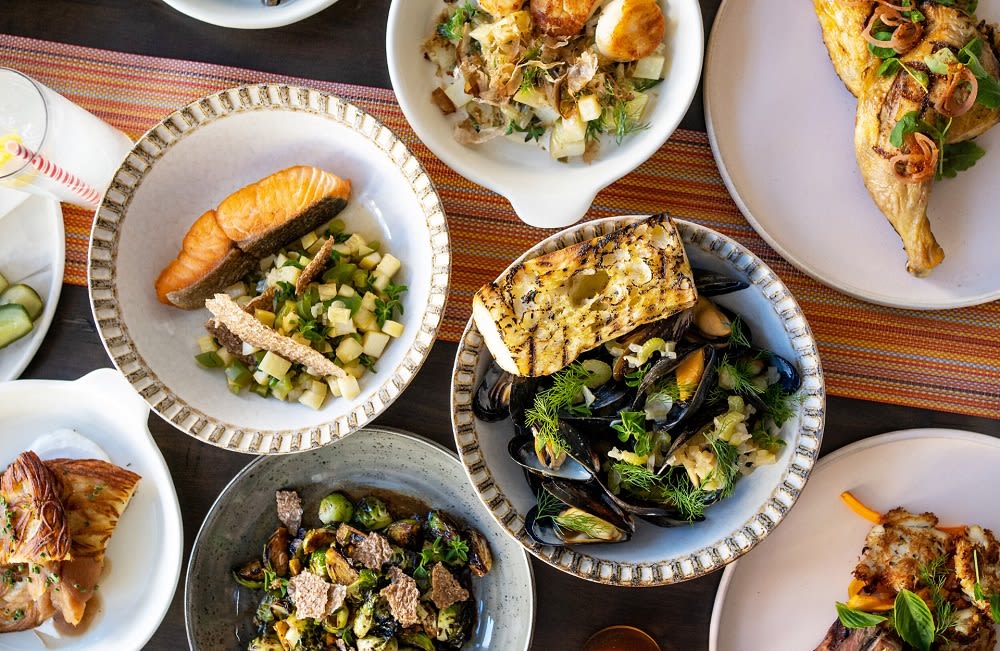 Focused on small plates, Rye BYOB lets diners create their own eating experience with small portions of pasta, smaller sandwiches, and fresh seafood selections. Like many establishments in Media, Rye does not serve alcoholic drinks but allows diners to bring in their own booze. They do, however, have several "mocktails" on the menu, such as the Rye G&T (tonic, lemon, lime, and star anise) that you can easily add your own zip to.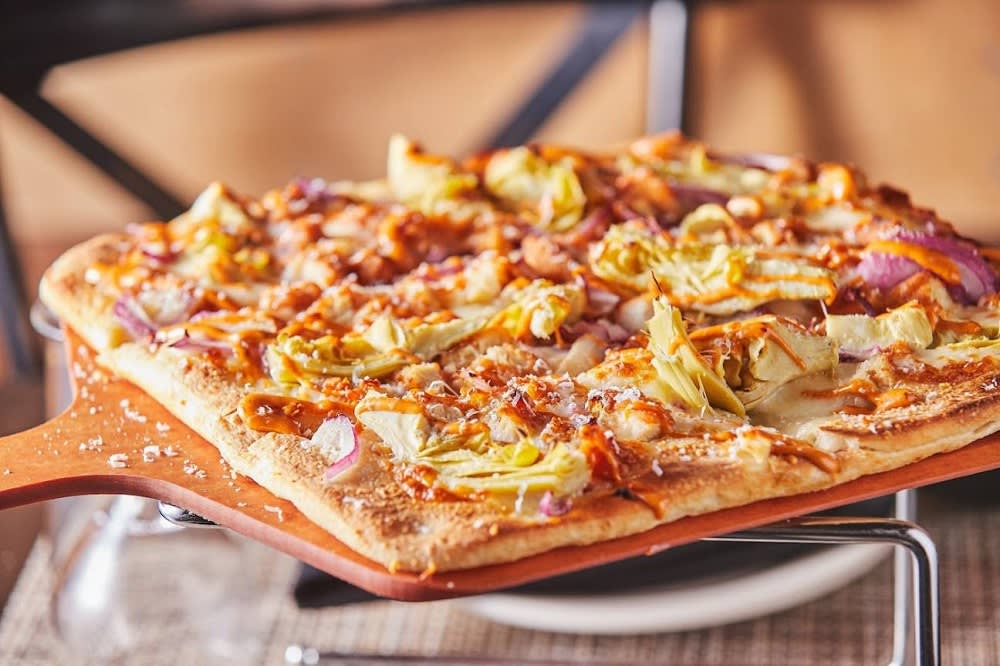 Delicious pizzas made with unique toppings and fresh ingredients are king at Lariele Wood Fired Square Pie. Enjoy a meat and cheese board or PBV meatballs for a starter, then move on to a signature pasta dish or one of Lariele's famous pies. Options include the Nanny White Pizza (ricotta, arugula, roasted garlic, wood-fired tomatoes, balsamic, and shaved Parmigiano) or the Ala Vodka (prosciutto, fresh mozzarella, basil, and vodka blush sauce). Finish up with a dessert of ricotta doughnuts or a slice of Nutella New York cheesecake. Lariele is also BYOB, so make sure you bring your own bottle of wine or can of beer if you want to enjoy a drink with dinner.
Looking at Media real estate?
If you're ready to sink your teeth into Media, PA real estate, Reach out to
The Meghan Chorin Team
for expert assistance in finding the next home of your dreams.