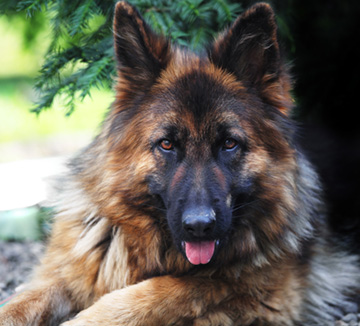 fine portrait of young german sheppard long fur
Uh oh your beloved dog Fido bit a visitor to your home and that person required medical attention for their wound. That's covered by your homeowners insurance, right? The answer is maybe. Some dog bites are covered and some aren't. It often depends on the breed of your dog and your particular insurance company. If you're a little fuzzy about what your homeowners insurance does and doesn't cover, read on. You may be surprised to find out under what circumstances your insurance company won't foot the bill.
Floods
If a flood occurs in your house because a pipe bursts, then that is covered. But if the water is from a hurricane or storm, then it probably is not covered. Flood damage can be expensive, and even though your homeowners insurance does not cover it, you can purchase additional flood insurance from the
National Flood Insurance Program
. If you live in a place prone to flood damage, then you should seriously consider getting the extra coverage.
Earthquakes
Damage caused by earthquakes is another surprising thing that homeowners insurance doesn't cover. If you live in an area that experiences earthquakes, then you should purchase a special
earthquake policy
. You could get a break on your premiums if you make upgrades to your home that will help prevent earthquake damage.
Damage Caused by Neglect
Your insurance policy won't cover damage that's caused by not completing routine maintenance on your home. Routine maintenance includes keeping your home free from moisture, keeping debris away from the foundation of your home, keeping large appliances in working order, and trimming trees and bushes.
Sewer Damage
Is there anything worse than having the sewer line back up into your home? Yes — and that's having to clean up and pay for the damage yourself. If a big storm causes sewer lines to back up into your home, then your insurance company probably won't cover the damage.
Dog Bites
If your dog attacks a visitor to your home and they require medical attention, it may not be covered by your homeowners insurance. While some companies will offer some protection with a liability limit, you may not be covered if your dog is a certain breed.
Breeds that are often excluded from policies
include pit bulls, German Shepherds, Akitas, and Siberian huskies. When in doubt, check with your insurance agent.
Expensive Jewelry or Art Collections
Your homeowners insurance will cover some of your expensive jewelry or art, but not all of it. Most policies set a limit of around $1,500 on valuables like this. If you have a collection of jewelry or art that is of much greater value than this, you'll want to get a
floater policy
. In order to qualify for this type of coverage, your items will need to be professionally appraised.
Detached Structures
Finally, not all of the detached structures on your property are covered by your homeowners insurance. This could include outbuildings, sheds, and treehouses. If you just built the perfect she shed where you can relax, then you should check with your insurance agent to see if it's covered.