Media is a suburb of Philadelphia so pleasant it is known as
"Everybody's Hometown"
and has been
voted one of the coolest suburbs in America
. Located about 13 miles southeast of Philadelphia, this quaint community of not-quite 5,500 has it all. Residents love the small-town feeling while living within easy commuting distance of one of the country's biggest cities.
Media
is known for its walkable historic downtown, fun dining scene, great schools, and family-friendly atmosphere. A few years ago, Apartment Therapy's choice to name Media as one of the coolest suburbs in America was based on the town's overall quality of life and incredible sense of community. Media is so unique that they shut down State Street every Wednesday night from May through September for "Dining Under the Stars," the event in which restaurants set up tables right in the middle of the street for an enchanting meal.
Housing in Media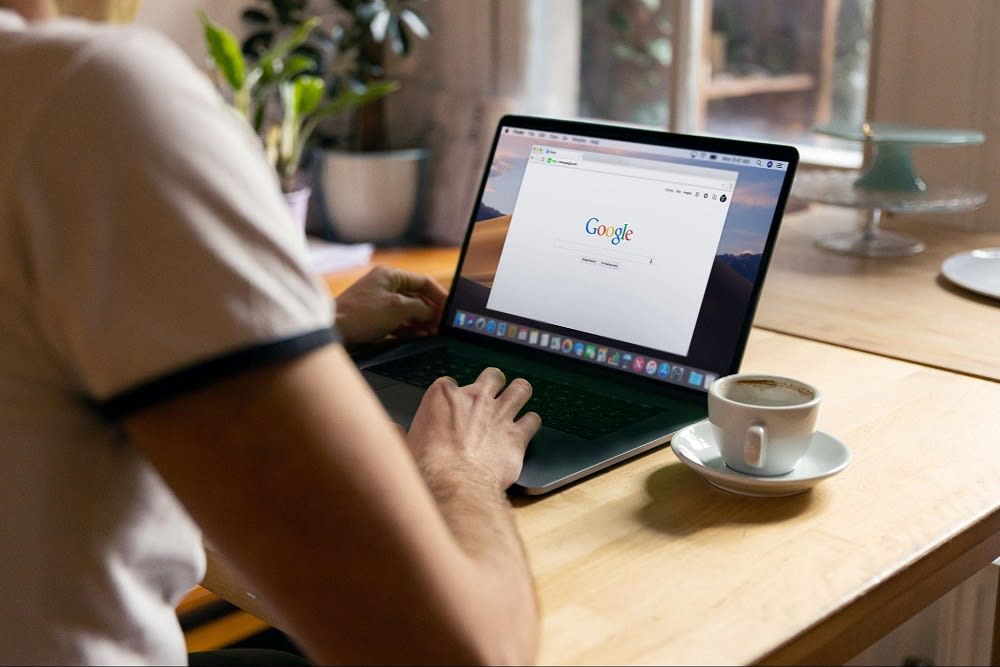 Now is a perfect time to shop for homes for sale in
Media
. The market appears to be balanced, meaning there is an adequate supply of homes to meet the demand. Media offers the perfect blend of easy commutability to Philadelphia, pleasant walkability around the town, and peaceful home life, making it a great location for those who want the benefits of both urban and suburban locales. Additionally, the picturesque architecture and serene park-like settings mean you won't ever want to leave.
Work with an agent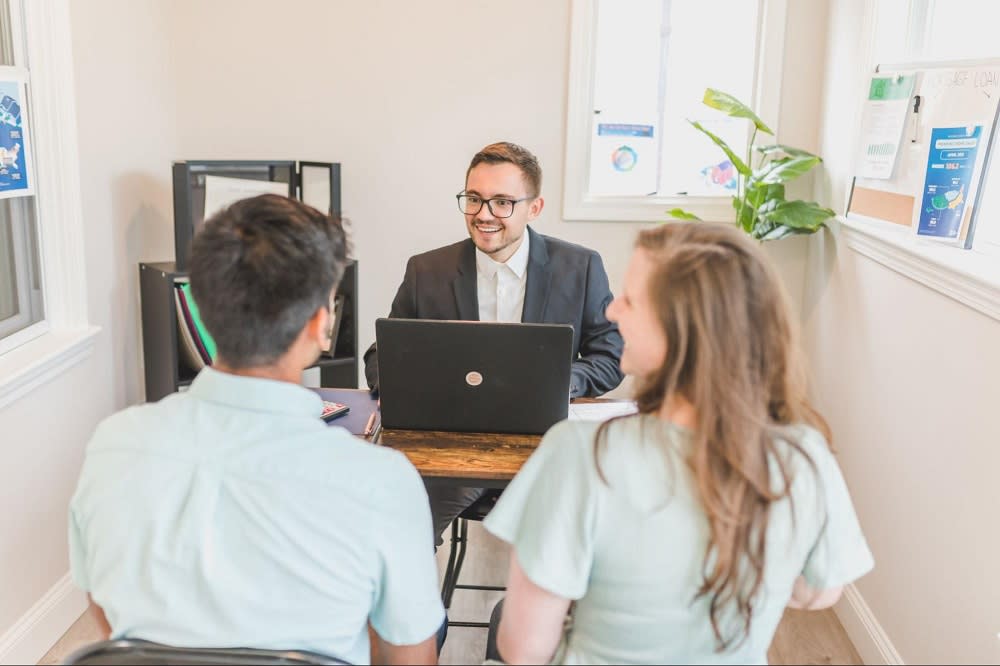 Before beginning your house-hunting adventure, you'll want to hire a licensed real estate agent who will expertly guide you through the process. If you already live in the area, you can begin narrowing down candidates by getting referrals from friends, family, and co-workers who have recently bought Media real estate, and by visiting agents' websites to check sales stats and referrals from satisfied clients. We invite you to take a look at The Meghan Chorin Team's credentials
here
. If you are currently living outside of the area, you can begin researching agents online. You can also check to see if your local agent can refer you to agents in the Media area.
Consider reviewing our team profiles - we have talented agents on our team (several who live in the immediate area) with years of experience in this specific market and we will be able to help you identify
new homes in Media PA
that fit your needs, whether you want to live in a quiet neighborhood or one closer to the action, and then schedule private showings. Your agent will assist in writing a competitive offer and then negotiate on your behalf to arrive at a great deal. Once you've closed on the property and gotten settled in, you can begin exploring this wonderful town!
Head downtown
The best way to acclimate yourself to the community after purchasing one of the homes for sale in Media is to head downtown to find out firsthand what a warm, enjoyable community it is. Walk the length of State Street to check out all the awesome shops, restaurants, and nightspots. You'll also see one of the top landmarks in town, the
Media Theatre
, which opened in 1927 and stages various musicals and theatrical shows, as well as displays for children. The show hall also hosts events and festivals.
There are many other
historic buildings in downtown Media
along State Street and on nearby streets. Among them is the stately Delaware County Courthouse, a stunning building!
Dining Under the Stars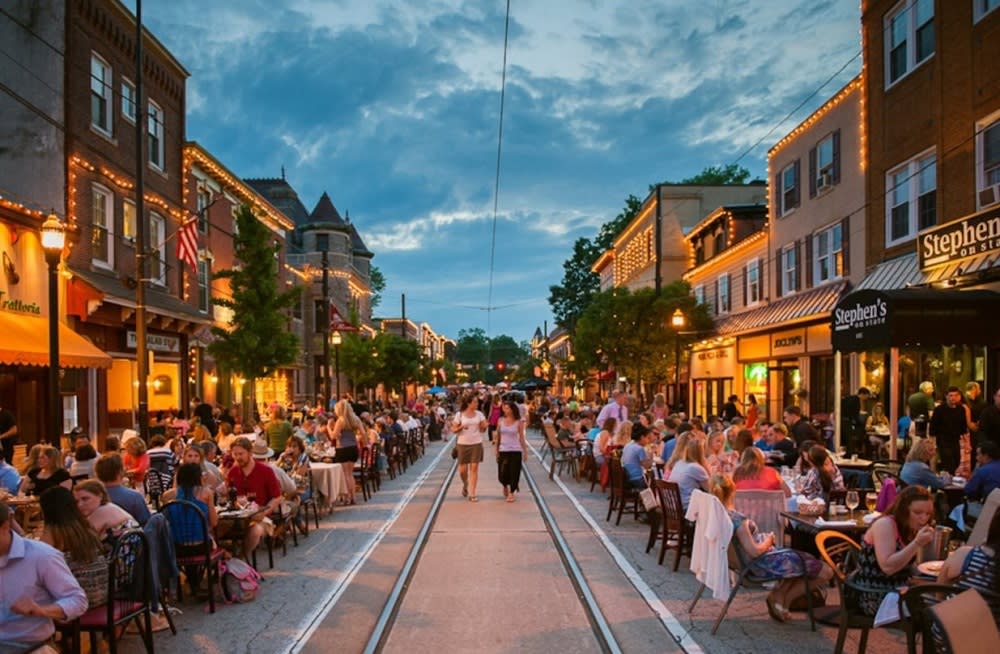 Photo Courtesy of MONTCO.Today
People who have recently purchased homes for sale in Media can get a feel for the strong sense of community by participating in
Dining Under the Stars
. This incredibly popular tradition involves shutting down State Street from Jackson to Orange so that restaurants can set up tables right in the middle of the main drag for a unique al fresco dining experience. This happens every Wednesday night starting in May and continuing through September. The program was recently expanded to include Saturday Under The Stars, which takes place on the second Saturday of each month.
Ridley Creek State Park
Photo Courtesy of WHYY
People who buy new homes in Media PA are just a short drive from
Ridley Creek State Park
, which offers some of the best outdoor recreations in the entire Philly area for everybody from families with young kids to experienced sportsmen. This park covers some 2,600 acres and includes beautiful woodlands and meadows. The park is bisected by Ridley Creek. Among the varied activities are fishing, camping, hunting, bike riding, hiking, horseback riding, and picnicking. During the winter months, visitors enjoy cross-country skiing and sledding. The park is open year-round.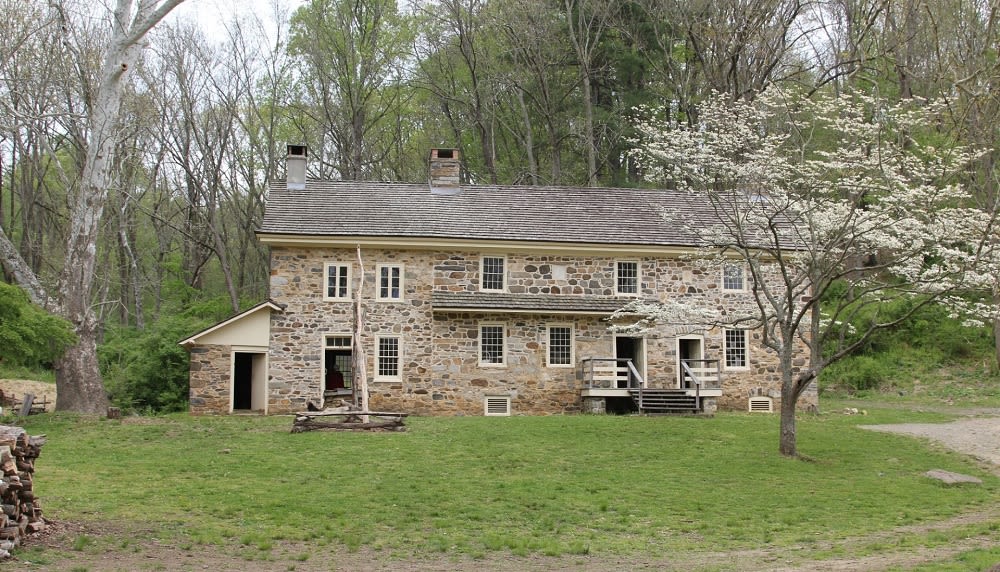 Photo Courtesy of Rural History Confederation, Colonial Pennsylvania Plantation
Ridley Creek State Park also includes the
Colonial Pennsylvania Plantation
, where visitors can learn what it was like to live on a farm before the Revolutionary War. The plantation has animals and interactive exhibits. Also within the park's boundaries is the
John J. Tyler Arboretum
, a beautiful 650-acre park that dates back to the days of William Penn. The arboretum's mission is to preserve natural woodlands and plants for residents to enjoy.
Pennsylvania Veterans Museum
The Pennsylvania Veterans Museum
, located right in the heart of Media on State Street, is a great place for residents of new homes in Media PA to learn about and honor the sacrifice of military veterans. This insightful museum opened on Veterans Day in 2005 and has exhibits on veterans from World War II, the Korean War, and the Vietnam War. It also tells the incredible story of the roles of women in past wars. Admission is free.
Rose Tree County Park
A perfect retreat from the hustle and bustle of everyday life for owners of Media real estate is
Rose Tree County Park
. This 120-acre park is just two miles from downtown and is popular with residents of Media real estate who have children. This is a great park to have a picnic, listen to a musical performance at the gazebo, go for a hike, or walk the dog. The park hosts concerts as part of the Delaware County Summer Festival, as well as the Festival of Lights in December.
These are some of the basics and best amenities of moving to and living in Media. Once you're ready to start exploring homes for sale in Media, let
The Meghan Chorin Team
wow you with the best client services in the market.