Known for its gorgeous scenery and historic buildings, Newtown Square is a community with a lot of heart - beloved by visitors and locals alike. There are a plethora of restaurants where you can enjoy a scrumptious bite, breathtaking parks to explore, and exquisite boutiques filled with treasures. Located a mere 35 miles from Philadelphia, Newtown Square also offers easy access to the big city.

With beautiful homes for sale and riveting architecture, this is the perfect place to settle down and get to know your neighbors. There are a variety of top-notch schools in the area, so you can rest assured that your child is receiving the best education possible. From the scenic feel to the close-knit vibe, you and your family will quickly fall in love with this warm community.
1. Explore Ridley Creek Park
Spending the day in nature at Ridley Creek Park is a fabulous way to enjoy some quality family bonding time. Made up of 2,606 acres, this park includes rolling hills, sunlit meadows dotted with flowers, and beautiful woodland. Here, you and your family can go for a hike, enjoy a delicious picnic packed from home, or bask in the striking views of the scenery. There are plenty of opportunities for fishing, hunting, horseback riding, biking, and sledding as well. With such a diverse array of exciting activities, there is a lot to enjoy and see here.

The park is open every day of the year from sunrise to sunset. Guests are welcome to make a reservation for camping.
2. Hike at Tyler Arboretum
The nearby Tyler Arboretum is a great way to get outdoors and enjoy the beauty of nature. You can stroll along the paths, admire the Japanese gardens, and snap some photographs of the breathtaking scenery. You can breathe in the fresh air, soak up the sunshine, and get some solid exercise as well.

The beautiful arboretum is made up of 650 acres of protected land. This includes the lovely woods, vibrant green meadows, and winding pathways. There are 17 miles of hiking trails and charming, historic buildings on the grounds. As a family, you can enjoy the diverse and exciting events offered here as well.

Here nature lovers, vacationers, and people from all walks of life can enjoy the great outdoors and connect with nature. Make sure you mark this amazing day on your calendar. Don't forget to lather on the sunscreen, and bring your water bottle!
3. Adventure the Charming Star Room
Made up of 3,945 feet, this unique play space was created for children to be a place where children could have a fun-loving and safe place to explore. Specifically, it was designed for children ages 0 to 6 years old. Here your kids can learn and experiment through music, toys, art, and play furniture.

This is the perfect opportunity to play alongside your kid, learn hand-in-hand together, and create special memories with them. As the season changes and the days become colder, it is also a great indoor space where you can inspire their imaginations, ignite their creativity, and keep them active. Features include the Baby and Me Music, a large play space with beautifully painted walls, and the opportunity to have birthday parties here as well. Reservations are to be made ahead of time.
4. Enjoy a Meal at Teca Newtown Square
After a full day of exploring, how about relaxing and enjoying a delicious meal at the family-friendly restaurant Teca Newtown Square? On the menu, you will discover a great selection of pasta, seafood, and pizza. For example, you can order the Herb Crusted Norwegian Salmon, Seafood Fra Diavolo, or the Meatball al Forno. Whatever you decide, you'll be delighted by the amazing taste of these fantastic culinary accomplishments. Each dish is cooked to perfection, made with the freshest ingredients, and completed with the best seasonings.

Guests are encouraged to make their reservations ahead of time. Opening hours are on Sunday from 4 pm to 8 pm, Tuesday to Thursday from 4 pm to 9 pm, and on Friday and Saturday from 4 pm to 10 pm. This is a great spot to host private events and parties as well. With its professional and engaging atmosphere, Teca offers an exquisite dining experience. Trust us, you won't want to miss out on this amazing cuisine!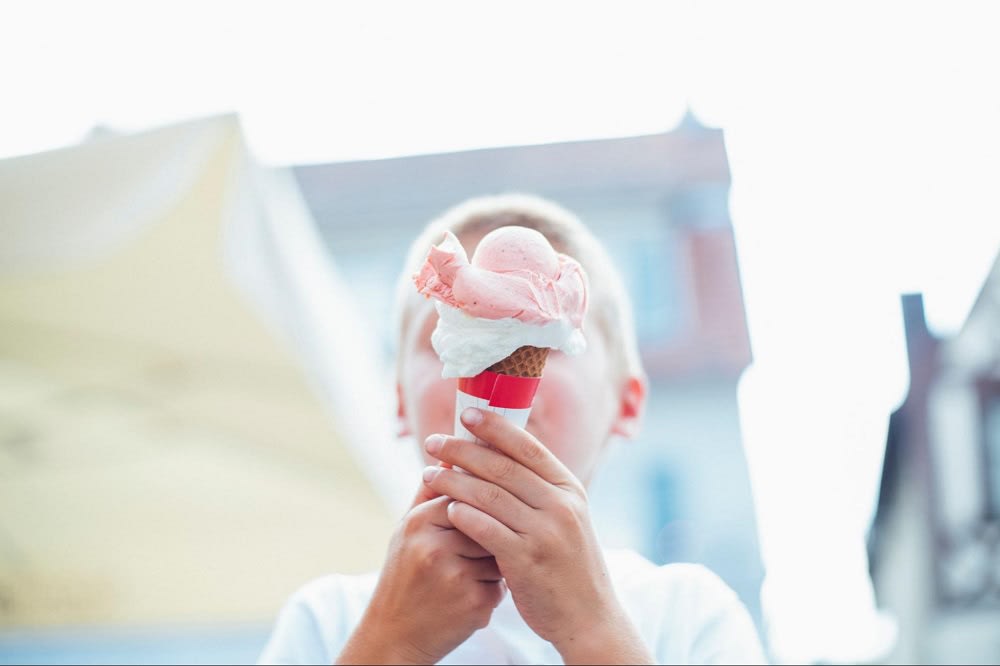 5. Enjoy an Ice Cream Cone
What better way to get the scoop than to experience an ice cream cone from The Sugaree? You and your kids can enjoy a variety of delicious flavors. There is the peanut butter swirl, rum raisin, and cookie monster, to name a few. On the menu, you can discover everything from ice cream sandwiches to Morrone's Water Ice. There is an exciting array of candies and chocolates available as well. Whatever strikes your fancy, there is plenty to choose from here.

This top-notch ice cream shop has received raving reviews. Not only that, it prides itself on creating a fun and refreshing experience for all guests. With its friendly staff and high-quality ice cream, this is the perfect spot to finish the day off right with your family.
6. Visit a Colonial Home
Located in Ridley State Park, this vibrant historical site has lots to love. At the pristine visitor center and gift shop, you can discover information about this key landmark and intriguing souvenirs you can purchase to take home with you. Also located here, you can explore the kitchen garden, fields filled with crops, large animal barn, orchard, farmhouse, and much more. As you and your family journey along these amazing colonial grounds, you will have the great opportunity to learn about the area's rich history and make memories together.

This historic plantation was originally constructed around 1760. It was home to a local family who lived and worked on these grounds. This home started on the brink of the Revolutionary War and showcases what life was like for these settlers back then. It is open on Saturday and Sunday from 11 am to 4 pm. The last admission for the day can be purchased at 3 pm.
7. Spend the Day at Jumpers
Are you ready for an exciting day of fun with the kids? This family-owned and operated indoor family fun center is the perfect place for you to spend the day together. In this fun and welcoming space, you and your kids can enjoy a variety of thrilling activities. For example, there are slides, jungle gyms, play areas, and much more to be explored.

Specifically designed for children ages 18 months to 10 years old, Jumpers provides a light-hearted and wholesome time of entertainment for the whole family. If you are looking for a place to host your child's birthday party or special occasion, you can go ahead and make your reservation online for this fabulous experience. There are three private party rooms available for family events and celebrations as well. Jumpers is open from Wednesday to Sunday.
8. Tour the Paper Mill House Museum
Take a step back in time at this unique and fascinating museum. This historic stone house contains three stories of a museum and a general store. It was originally built in 1828 as home to four families who worked at the local mills. Today, the Paper Hill House Museum is both a place for preserving the vibrant history of Newtown Square for present and future generations and a great way to learn about the stories of the surrounding community. Guided tours and field trips are welcome. This museum also serves as a meeting place for neighborhood groups.
9. Go to Elmwood Park Zoo
Located in neighboring Norristown, the Elmwood Park Zoo is the perfect place to spend a day with your family. There is nothing quite like strolling through the animals and marveling at the amazing variety. You and your kids can witness animal encounters led by the expert zoo staff, feed the bison and giraffes, go on a carousel ride, or explore the beautiful percussion garden.

One of the greatest features of this zoo is its focus on conservation efforts. Their mission is to cultivate a love for animals and wildlife in all its forms and to inspire all who come here to care about the environment around them.

Additionally, their goal is to promote animal literacy among the public and preserve species on the endangered lists. After all, what better way is there to share your love for conservation and teach your kids about the ecosystem than to experience it up close and personal? This amazing zoo promises a day of fun and educational memory-making with those you love.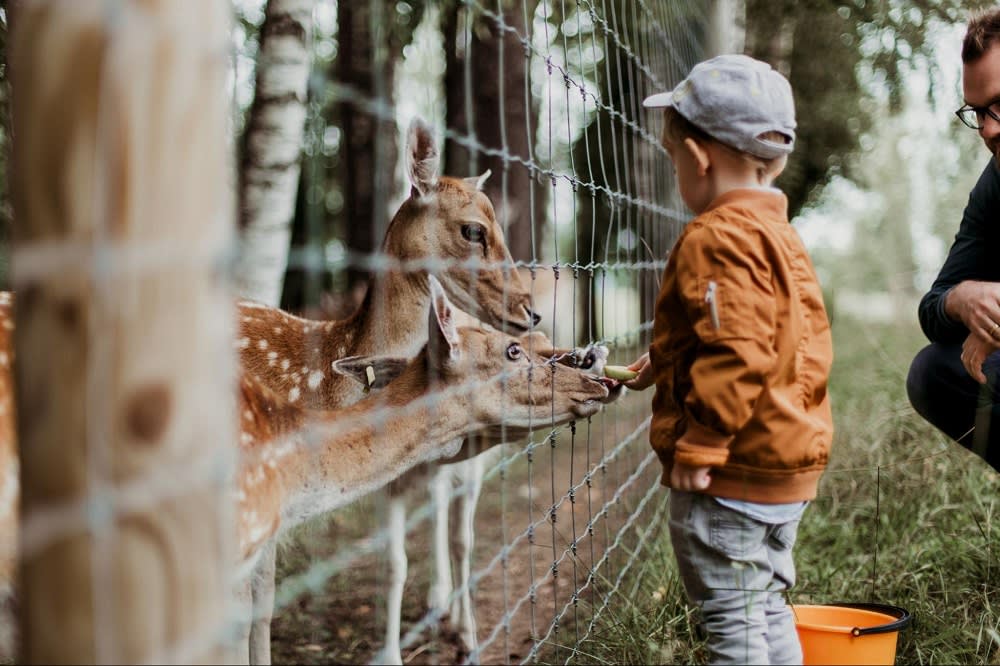 Are you interested in exploring Newtown Square real estate? If so, then feel free to contact Meghan Chorin today. As an expert in homes for sale in the Newtown Square area, she and her professional team will walk you through the house buying process and help you find your perfect dream home.