If you're thinking about selling your Main Line home to take advantage of rising prices, now's a good time to assess what
projects or renovations
you can undertake to increase your return on investment.
There are many things you can do to improve ROI, depending on the age and condition of your home. If you are thinking of selling your Newtown Square, PA real estate, some traditional standbys are minor upgrades to the kitchen or bathroom. Then there are some more contemporary upgrades such as adding a custom home office, finishing your basement, and improving your outdoor space since many families are now spending more time at home.
The Main Line
For people looking to move to the Philadelphia area, the Main Line is a nickname for the upscale western suburbs along what had been the main line of the Pennsylvania Railroad. There are many posh homes and exquisite mansions on the Main Line because it was originally favored by many of Philadelphia's most affluent families. The Main Line begins in Overbrook and includes 17 towns that stretch through Montgomery, Delaware, and Chester counties, such as Devon, Berwyn, and neighboring Newtown Square.
Many homes in this area sell at a higher price, a nod to how exclusive and lavish some homes are. If you plan to list houses for sale in Newtown Square, consider projects now to increase ROI. Homes on the Main Line remain popular because of the proximity to Philadelphia and all it has to offer.
Before wading into projects, it doesn't hurt to line up a Newtown Square realtor like those with
The Meghan Chorin Team
to assist you once you decide to list your home. An innovative, experienced real estate agent will advise you on what improvements make sense for your home. While some renovations and upgrades have close to 100% ROI, not all do. That's why it's important to plan wisely before wading in.
The kitchen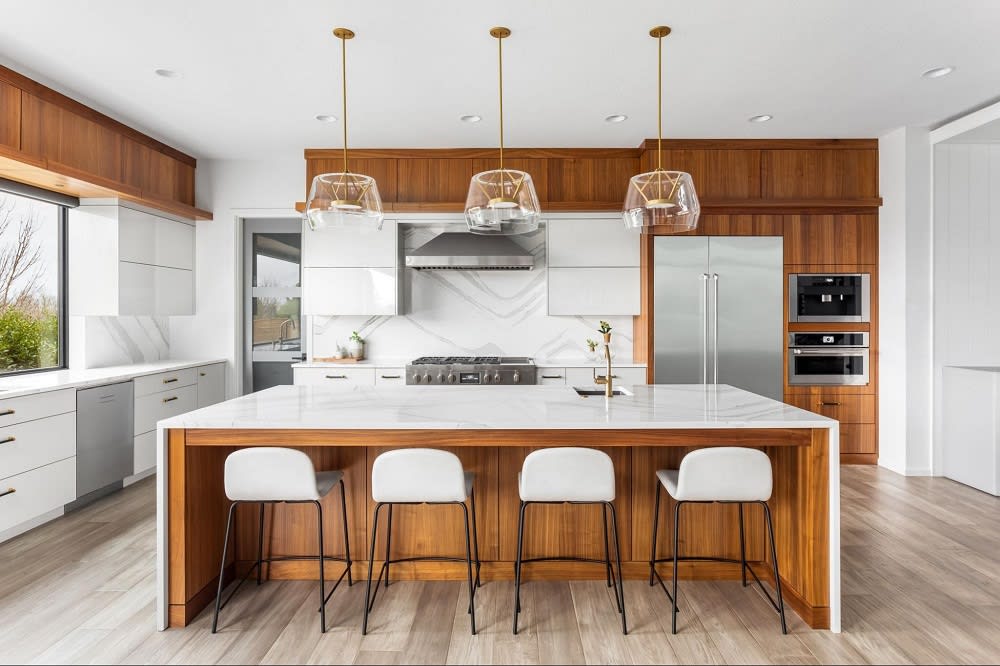 There's a saying that "kitchens sell homes," so your agent will want to make sure that this critical room stands out in your Newtown Square, PA homes. Kitchen remodels can be expensive and don't always provide top ROI, so consider some
simple upgrades
to improve the look while adding value to your home. These upgrades include new countertops, painting the cabinets and drawers, and improving the lighting with modern, stylish fixtures.
The bathroom

The same holds true with bathrooms. You don't have to strip them down to the studs to improve them. A good starting point is installing a modern shower with seating, a steam feature, a rain shower head, and even mood lighting. Replace a dull vanity with a stylish new one that homebuyers will notice. Another sharp look is replacing a standard bathtub with a modern freestanding tub or an old-school tub with claw feet. A nice finishing touch is a heated floor that will feel fantastic on those cold mornings.
Finish the basement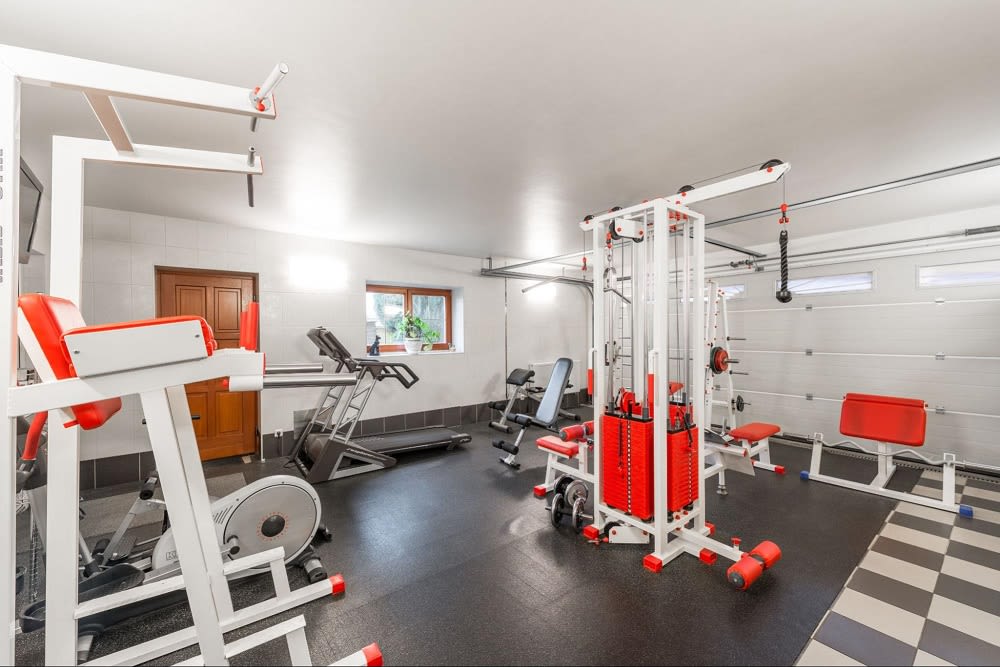 With people looking for more livable space in homes for sale in Newtown Square, PA, finishing your basement will undoubtedly add ROI and make the home much more attractive. Many buyers prefer an open floor plan in a finished basement, although there are several uses you can plan for the space. Some of those uses include a family room, media room, or home gym. Some basements might be large enough for both. You should also consider adding a bedroom or two in the basement and certainly add a bathroom. Regardless of how you finish the basement, ensure adequate lighting. If possible, try to let in as much natural light as possible.
Home office
People looking at Newtown Square real estate for sale are almost certainly interested in having a
home office
. The pleasant suburbs along the Main Line are perfect for professionals who will be following a hybrid work model, including working from home on some days. They will want a comfortable, dedicated home office. The days of professionals setting up their laptops on the kitchen table are over. A perfect home office will be in a separate room that offers privacy and quiet to increase productivity. Built-in shelves and cabinets are a nice touch, as is a sitting area if there's room.
Exterior upgrades
Since summer is approaching, it's a great time to update the look of your home's exterior. You'll hear a lot about "curb appeal," but you should also put some effort into improving your backyard. The uncertainty caused by the pandemic caused many buyers to look for homes with comfortable outdoor spaces where they can relax and entertain.
Curb appeal
People listing Newtown Square, PA homes for sale should always focus on curb appeal, making the front of the house as attractive as possible to give off that "wow" factor that piques buyers' interest even before they set foot inside. Make sure your lawn, shrubs, and trees are green and healthy. Plant some new, colorful flowers. Clean the front porch and paint the front door a fresh, warm color. A new light fixture and a new mailbox can perk up the look.
The backyard
A spacious backyard becomes a personal oasis with the addition of a patio or deck for dining and entertaining. Buyers will be dazzled when they tour homes for sale in Newtown Square that offer a complete outdoor kitchen where they can prepare meals for family get-togethers or while entertaining friends. A patio cover or pergola to provide shade is a nice touch.
These are just a few tips for increasing your Main Line home's ROI before selling. For other suggestions when listing homes for sale in Newtown Square, PA, sign on with
The Meghan Chorin Team
for the best services in the area.